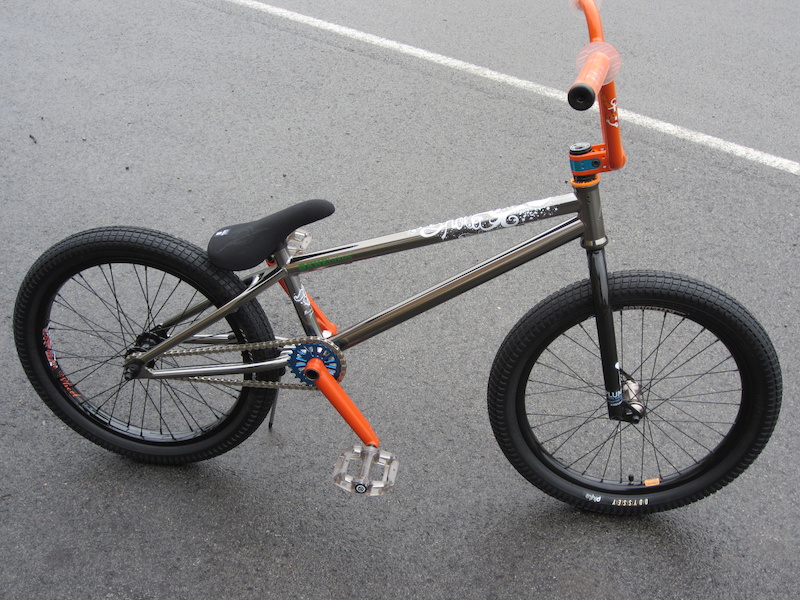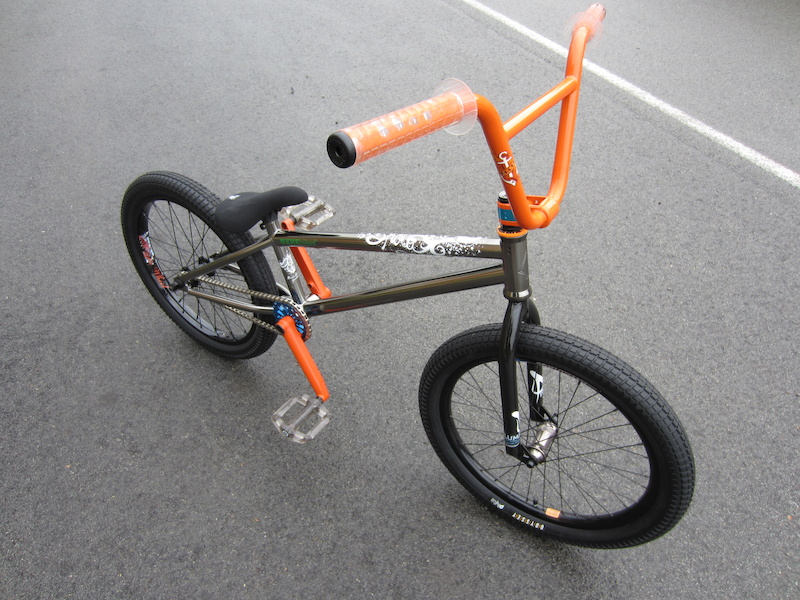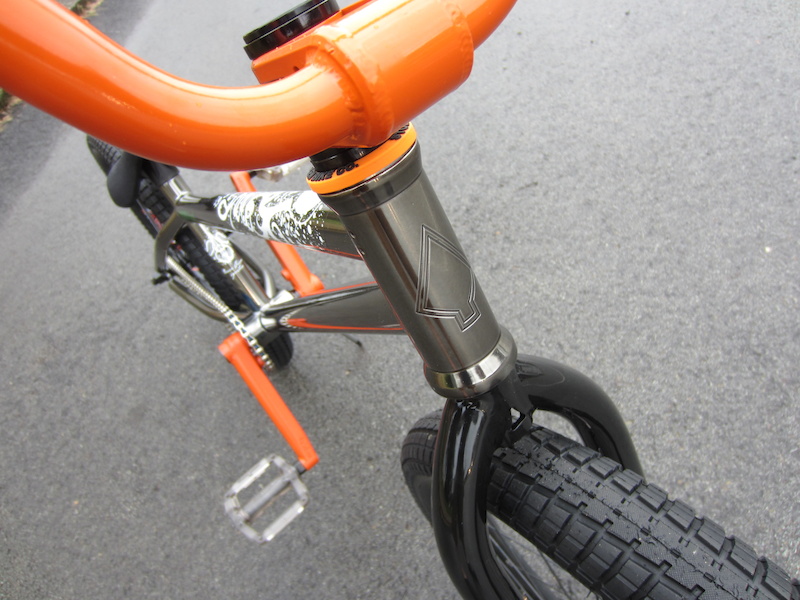 KHE Shola 20.75" custom bike for sale. Bike was custom built from the frame up and has never been ridden. I have too many bikes and can't ride BMX like I used to, so it has to find a new home. Parts spec is listed below.
I will NOT part out.
The black chrome finish is awesome, tried to get some good photos of it.
Frame: KHE Shola 20.75" black chrome
Forks: KHE Pluma Black Fork w/ 3/8" drops
Bars /Stem: KHE Anchor 8.25" Bar /Stem Combo orange
Grips+Bar ends: Odyssey Mike Aitken keyboard, clear
Headset: Stolen orange
SeatPost+Seat: KHE
Cranks: Flybikes Dolmen 175mm Crankset flat orange, Odyssey Mid 22mm Bottom Bracket Sealed
Pedals: Demolition, smoke clear
Sprocket: Stolen 25t blue
Chain: Shadow half link Silver
Tire: Odyssey Mike Aitken P-Lyte Tire 20x2.25
Front Wheel: KHE Astral Front Wheel w/ Black Big V Rim, DT Swiss Spokes
Rear Wheel: Stolen Roulette 14mm hub w/ 9t Driver
Weight is about 21 lbs, could easily be 20 lbs with some more alloy and ti bits.
In perfect shape, never ridden.
Asking $1300