So a few months ago my friend Sam went to buy a creigslist bike for a friend of his, long story short he got the wrong bike and was stuck with it, and gave it to me.... This was what it looked like upon arrival at my house....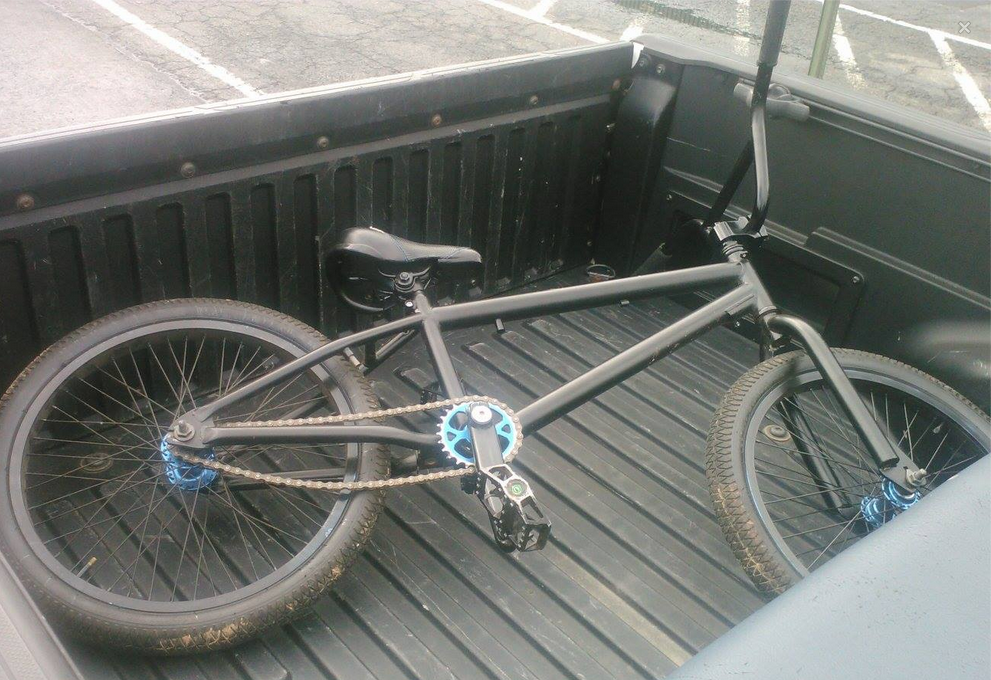 Well, recently With me trying to get some money for upgrades I decided I'd try and fix it up to sell....
Isnt it amazing what about 3 hours of sanding, and some elbow grease will do? Oh and some new brakes anda fresh tire...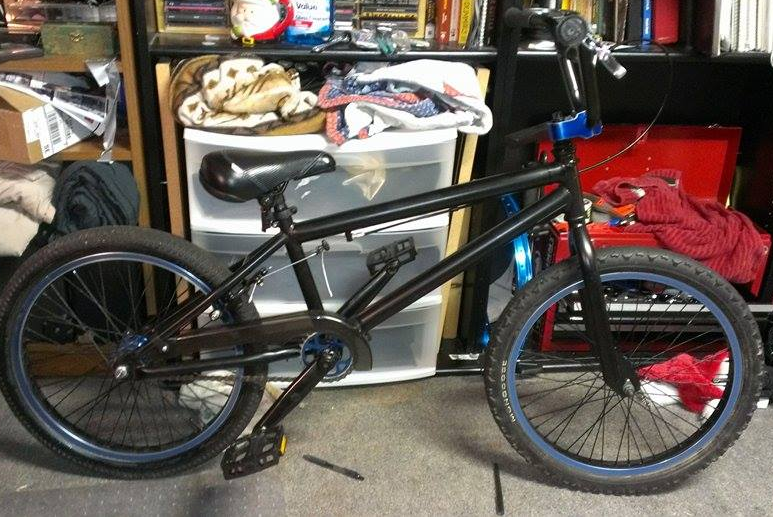 Yes its a walmart hyper metro...
No front brake.
dk plastic pedals brand new.
Diacomp Magic Brakes with diacomp pads.
sunlite cable.
nondriveside pegs(BOLT ON NOT SCREWED!)
reflectors and chainguard put back on from older bikes.

All in all I've got about 15 bucks in parts in this, and maybe 3 or 4 days of my time... think i could get maybe 50-75 bucks for it?